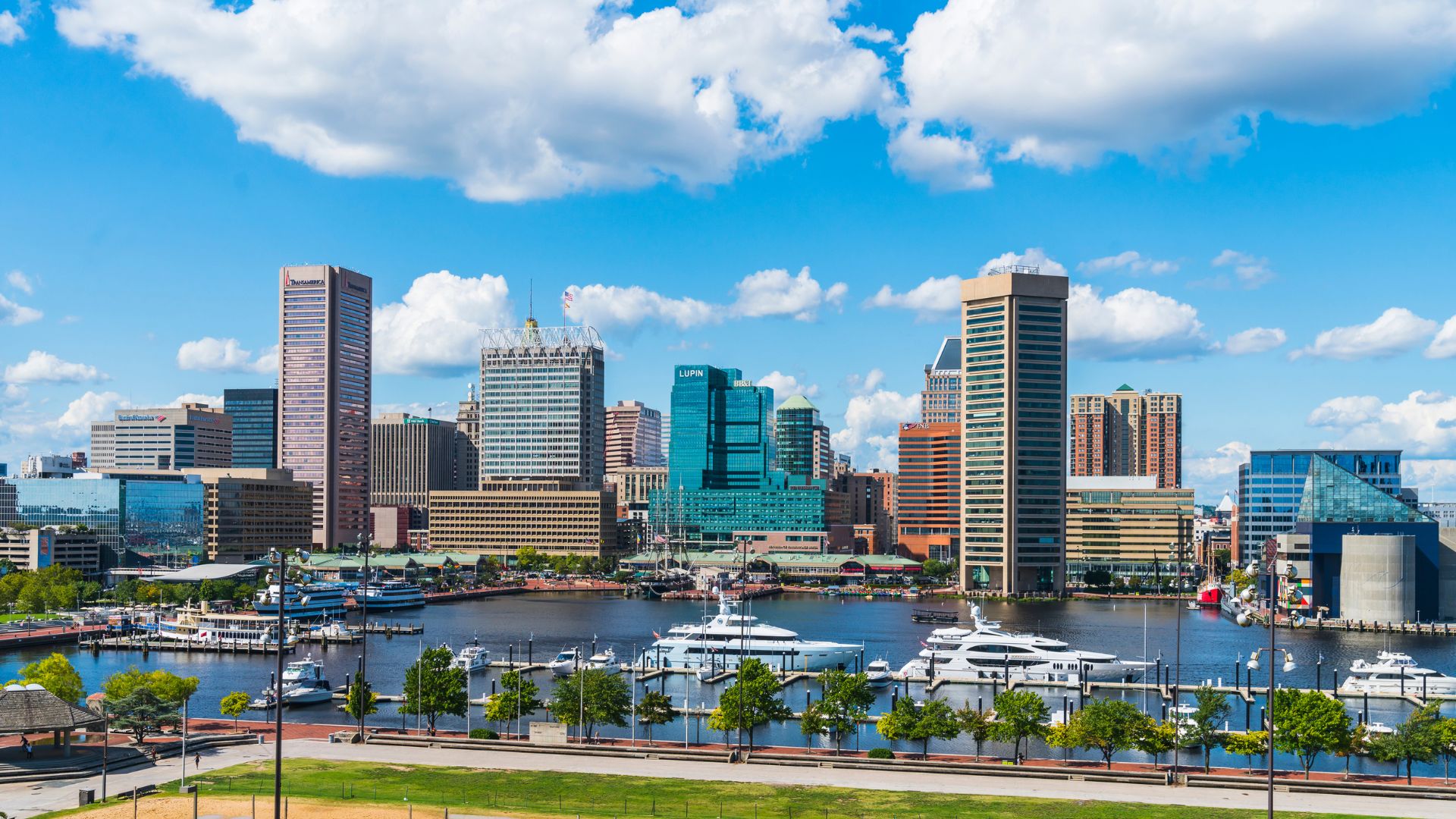 The CPR guidelines and requirements vary from state to state. When it comes to Maryland, its no.1 cause of mortality remains to be heart disease, emphasizing the need for adequate CPR knowledge and training.
Unlike other states who have taken lighter initiatives in the field, the state of Maryland is one of the leaders among US states in the field of cardiopulmonary resuscitation (CPR) guidelines, institutions, and enforcement in all fields. This has entailed incorporating CPR training in schools and the workplace, all the way to improving the quality of the CPR technique taught.
This article focuses on discovering what are the state CPR guidelines for Maryland and the different legislature Maryland shares in the field of mandatory CPR, first aid and AEDs.
CPR Guidelines for Maryland Schools and Graduates
Maryland was the first US state to initiate mandatory CPR and AED training and certification for high school students as a prerequisite for graduating. It became a necessity for all high school students to have proper training as a graduation requirement, starting from the school year 2015/2016.
The law states that each high school student studying in a public school, beginning from their 9th year, must be trained on how to perform basic hands-on CPR and know how to use an automated external defibrillator (AED).
High school graduates are not requested to be able to perform CPR on all victims (babies and infants), but the practical element is a must.
Furthermore, the law states that this is a "psychomotor skill", which absolutely needs the practical element to add to the cognitive studying skills in the field.
Thus, proper training must be provided by a nationally recognized institution, such as the American Heart Association or the American Red Cross (or another institution based on the current and updated national CPR guidelines and practices).
The legislature mandates all Maryland school districts to organize and provide proper training and presentation of the skills within their curriculum as they see fit.
Below are the basics for student CPR program requirements.
| | | |
| --- | --- | --- |
| | Student CPR Certification (Awareness Level) | Community CPR Certification |
| Needed Supplies and Equipment Materials | Adult Manikin | Infant and Adult Manikin+ AED Trainer |
| Initial Training Time | 20-30 minutes | 4-5 hours |
| Visiting Online Courses | 1 hour + test (20 minutes) | 1 hour + test (20 minutes) |
| Hands-On / Practise Time | 10-15 minutes | 20-25 minutes |
| Certification Included | No | Yes (valid for only 2 years) |
These programs are usually free, considering they are mandatory getting one of the basic educational diplomas on a national level.
The Breanna Law
The case of the field hockey player Breanna Sudano served as the catalyst for voting for the CPR and ADE graduation requirements in schools.
It occurred in 2011 in Perry Hall High School JV. Breanna collapsed into a sudden cardiac arrest, but luckily, her school had an AED device available at the time, and there were many bystanders which were familiar with basic CPR protocols. This gave Breanna her second life, and luckily, without any severe consequences.
Later on, this case was the strongest advocacy that voted in House Bill 136 and Senate Bill 503 into legal force, and to this day, these bills are unofficially called "The Breanna Law".
CPR Guidelines for Maryland Restaurants
In 2009, the Senate Bill 537 was voted in and incorporated within the Business Regulation Statute of Maryland.
It affects all restaurant owners and employees in terms of having a valid CPR certificate from an institution providing training according to OSHA recommendations.
Such institutions are the American Heart Association (AHA) and the American Red Cross, but also, many other private providers in Maryland.
According to this bill, all restaurants in Maryland are required to have at least one employee in the restaurant, when open, who's certified in first aid, CPR and the Heimlich maneuver – a special technique used in case of choking.
The Maryland Heart Rescue Project (main Guidelines for EMS)
This Maryland Heart Rescue Project is a high-scaled nationwide effort to improve the survival rate in cases of sudden cardiac arrests and choking, as well as raise the bar on awareness regarding these unwanted mere-death experiences.
Cardiac arrests can result in fatalities if not given proper and timely care in the form of chest compressions and/ or rescue breathing assistance, and every minute lost without medical assistance increases the chances of severe damage and even mortality.
This unique initiative started off in 2011 as a multi-state collaboration founded by the Medtronic Foundation to improve nationwide databases and response in case of sudden cardiac arrests.
The project is conducted and further supported by the Maryland Resuscitation Academy and the Maryland Institute for Emergency Medical Services Systems (MIEMSS), as well as the Maryland Cardiac Arrest Steering Committee – a Maryland institution that coordinates and ensures the best EMC response to cardiac arrests.
These governing institutions in Maryland were founded as a necessity to respond to the high-performing CPR protocol, which was made optional in 2012, and mandatory later in 2015.
Some of the key roles and upsides of this extraordinary project are:
Measure and track sudden cardiac arrests.
Incorporate elements of improving community performance (e.g. bystander support) in sudden cardiac arrests.
Build a unified environment based on mutual data and treatment options to provide a future learning and resource base for all US citizens and healthcare providers.
Ensuring proper demonstration of CPR and the use of an automated external defibrillator (AED) for high school students.
Incorporating a single electronic database for the entire EMS response teams in the state of Maryland – the Patient Care Report, which enables better insights and tracking of the cardiac arrest statistics on the entire territory.
Enforce the monitoring of the statewide initiative for all EMS agencies to upload all cases of sudden cardiac arrests directly to the electronic CARES system (started and completed in 2016).
Promote and stabilize strong partnerships between hospitals and emergency medical services (EMS) in terms of uploading further results on the sudden cardiac arrest patients they treated.
The commitment to track and upload results has improved the survival rates within the supporting states by 25% in the first 4 years of initiating the project.
Wrapping Up
The state of Maryland has one of the most complex and detailed legislation in the area of CPR legislation.
Though the Maryland Heart Rescue Project is a US initiative, incorporated in other states as well, the Old Line State has made big steps towards its proper incorporation, resulting in increased survival chances by 25% within the first 4 years.
Though this article provides information on specific regulations in the field of CPR, it doesn't limit CPR requirements only to the mentioned fields. Healthline workers, school staff and dentist office employees have been mandated CPR certification for the past 40-50 years, and this is a national standard.
Furthermore, considering the vulnerable categories and conditions under which electricians and construction workers provide their services, having at least one CPR-certified employee on sight is a common practice in Maryland and other US states.
Since raising the bar and awareness on sudden cardiac arrests in Maryland has seen major success, incorporating CPR certification in extreme conditions and environments (e.g. flight attendants and plane crew, aquaparks, closed and open pools) has also become a common demand in the industry.