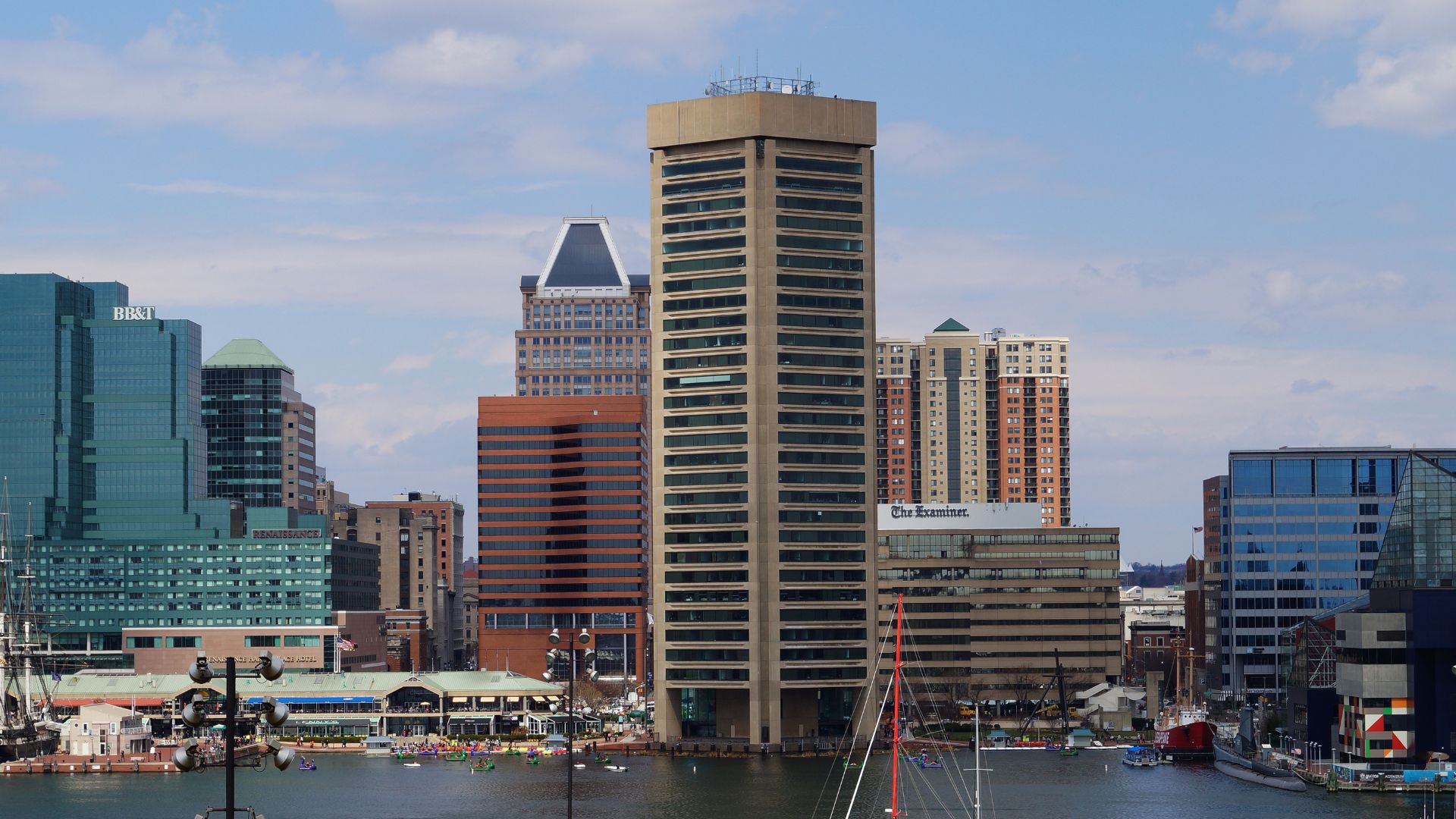 Baltimore is located in the state of Maryland – the first-ever US state to incorporate mandatory CPR certification for high school graduation. The state has one of the most detailed legislation systems in the field of CPR, AED and first aid requirements, as per the OSHA recommendations.
To choose a valid and acceptable CPR certificate which would help you during the employment process, knowing what is the average cost of CPR certification classes in Baltimore is one of the questions that arises.
This article will break down the cost of the average CPR class and reveal the criteria influencing the overall cost and different fees.
Factors Influencing the Average Cost of CPR Certification Classes in Baltimore
There are a few factors that influence the average cost of CPR certification classes in Baltimore, and we will go over them in the following section.
Level of CPR Certification
CPR certification courses have different levels.
Level A is the most basic of all, focused on performing chest compressions and the basic CPR technique on adult victims. Adult resuscitation protocols also apply to post-puberty children and those weighing over 121 pounds (55 kgs).
Level B is the next level which adopts the skills to perform CPR on babies and infants, which requires a different approach and a different use of force. This level is mandatory for babysitters, nannies and kindergarten staff.
Level C is an advanced CPR level appropriate for first responders, such as EMTs and firemen, while level D is equal to the BLS level. This is suitable for paramedics, nurses and medical staff employed in healthcare institutions.
Type of CPR Program
Basically, CPR classes can be taught for performing the technique on adults, infants and babies, or have an extended course that includes both approaches.
Joint classes cost about double the price of learning a single CPR technique for adults or babies, but they usually include a discount since OSHA recommends people know both techniques.
A specific type of CPR certification and recertification is acquired for professional CPR trainers and instructors in Baltimore. It usually costs extra due to the additional materials and courses within the course curriculum.
Class Location
CPR classes can be taken in both classrooms and online, but there are also hybrid classes which usually acquire the practical element of the course to be instructed and tested by a certified instructor in a classroom with a physical presence.
Because online classes are available for a wider audience at one time, compared to the limited capacity of a classroom, they usually cost half the price. However, online certificates are usually only approved within the USA if they have a practical training component.
Basic Options for CPR Certification Classes in Baltimore
CPR classes have different levels of competence. What is appropriate for CPR among health professionals and paramedics isn't necessary for an individual who's looking to pursue a career in the babysitting industry.
Or someone's who's looking to get CPR certified as a mandatory workplace requirement doesn't provide the same level of expertise as a first responder (police officer, emergency medical technician).
Before enrolling in a CPR class, consider the different types of CPR classes available in Baltimore.
Adult CPR + AED Training
Adult CPR is the most commonly-required type of CPR certification acquired for a job position. Also, this class would come in handy in a sudden cardiac arrest situation anywhere since there are more than 356,000 out-of-hospital cardiac arrests yearly in the USA, the majority among which are aduts and adolescents.
This type of CPR is suitable for victims above 8 years old, and it takes about an hour of lessons and the additional mandatory assessment practical test.
Considering all the factors mentioned above regarding the provider and the place of taking the class, the average cost of adult CPR classes in Baltimore ranges from $37 – $110.
CPR and First Aid Training
First aid includes teaching various techniques, such as rescue breathing, open wound compression, treating different injuries, etc. It's a commonly required practice aside from the basic CPR level and the knowledge of how to use an automatic external defibrillator (AED).
The average cost of this joint CPR training is within the same range as the CPR and AED training, starting from $37 for online classes.
Pediatric CPR (for Babies and Infants)
This type of CPR class is mandatory for all healthcare providers and those who work with children (e.g., babysitters and kindergarten employees).
Since there are roughly around 10 providers of CPR training in the Baltimore area, infant CPR classes costs are higher, starting from around $180 per certification.
These classes are offered only in a classroom environment, pointing out the explicit necessity of fast reaction in cardiac arrest or choking situations in babies.
All-Inclusive CPR Classes
These classes are the most valuable and recommended ones to take, whether for individuals or students and employees for workplace necessities. In these classes, people are taught how to perform chest and mouth-to-mouth resuscitation on babies and adults, how to use an AED and how to perform the basic first-aid techniques to help a person until the emergency team reaches them.
If purchased online, these classes cost $37, while hybrid classes cost a bit more than $110.
CPR Training for the Workplace
CPR training for workplace necessities is one of the most basic and standard CPR classes offered in the US, including Baltimore. These classes usually cost less because the employer usually approaches a CPR course provider to provide proper practice for his employees in a group.
Group classes have an extra discount because a large group of people (usually starting from 6 and above) are signed up for the class at the same time, making enough room for the instructor to plan ahead and work on their schedule.
The materials used in the class, such as gloves, manikins and additional materials, greatly influence the cost of this type of class.
How Long Does CPR Certification Take in Baltimore?
Again, this depends on the course's expertise, but classes usually take around 2 hours. Then again, the practical element is essential to be performed in person, where showing the learned skills in front of a certified instructor is a big pat of the assessment test required to obtain the CPR certificate.
Depending on the practice (adult CPR, hands-on CPR, mouth-to-mouth resuscitation included), the practice usually takes an additional hour or two.
The final assessment test comprised of multiple possible answer questions is the final bridge of the CPR course, and it can be taken anytime the candidate feels ready. Also, most health origanizations providing CPR certification classes offer non-limited attempts to pass the assessment test within the course price.
A certification card should be granted after passing all levels of the CPR certification (the classes, the practice and the assessment test), and it usually costs an additional $20. This card should be AHA-certified, and this is another segment that will allow you to choose a valid CPR provider in Baltimore.
The card is valid for 2 years, after which a renewal is mandatory to keep your CPR certificate's valid status.
Wrapping Up
According to the most recent AHA practices and OSHA recommendations, the law states that CPR is a "psychomotor skill" which can't be taught solely by learning through a cognitive approach. Thus, choosing online certification should be approached only to become aware of the basic CPR protocols, and it isn't accepted for employment purposes.
In order for the CPR certificate to be widely recognized, practical training must be provided by a nationally recognized institution topping the CPR learning curriculum.
Such institutions at the time are either the American Heart Association, the American Red Cross , or other Baltimore institutions which have been providing CPR and first aid training according to the latest nationally accepted guidelines.
The average cost of CPR certification classes in Baltimore ranges from $37- $200, depending on the type and environment in which the class is taken, as well as the range of materials and manikins used in the process.